My husband has an affinity for gummy bears. He has loved the sticky little things since he was a kid and we often have them lying around the house. Well, before his last business trip he bought a big bag and left them sitting on the counter half eaten when he left. I'm not really sure why I did it but I decided to put the bag in the door of the refrigerator. I guess I was thinking if they weren't out in the open, I wouldn't be so tempted to eat them! A few days later my little man spotted them. We got them out and found that they were really hard, too hard to eat. So what did I do? Put them in the microwave, of course! Twenty seconds later we had a little bowl of the coolest looking goo on the planet.
First we had fun stirring it up with spoons and when it cooled off we dug in with our fingers. Melted gummy bears are extremely sticky but it actually comes off really clean. Little man wasn't very sure about tasting the goo so he left that to me. It was yummy! The neatest part about the experiement was the elasticity of the goo. That stuff will stretch like crazy! And since it's fairly transparent it looks really cool when you stretch it out in front of a light or window. It reminds me of stained glass.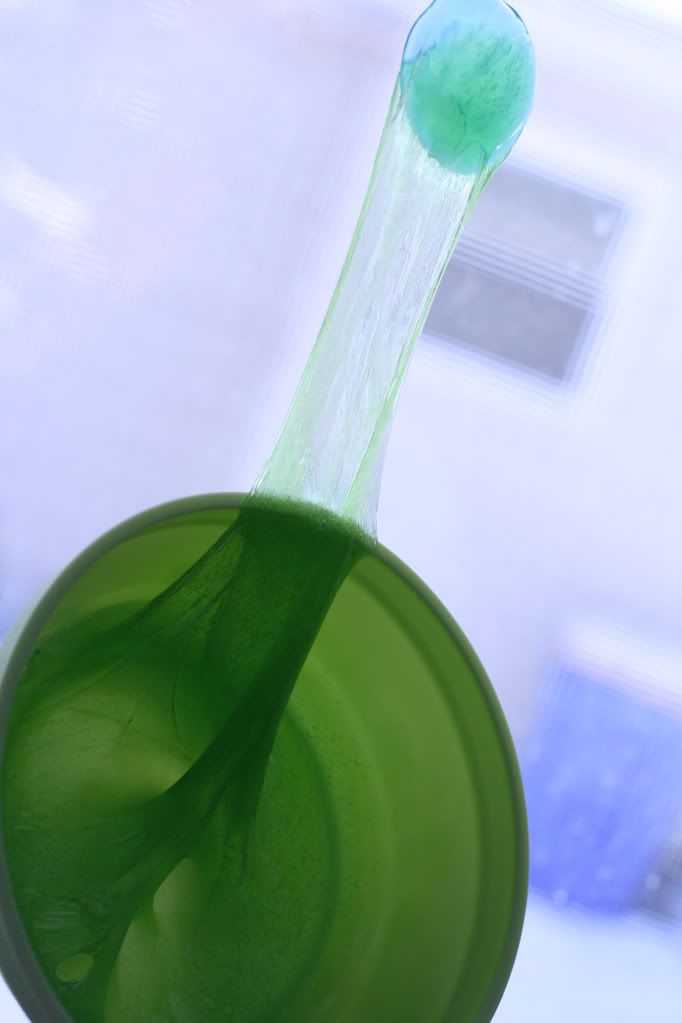 I wouldn't say that it is very moldable. You can manipulate it into a few shapes but as the goo cools it gets less pliable. This experiment was so much fun! Now it's time to cue up The Gummy Bear Song. It's a favorite in our house!